My Best Lines
November 23, 2017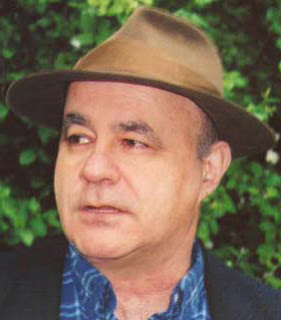 (15 years ago)
The wit (and wisdom?) of yours truly
I love a good line.
Here are the ones I recall:
by Henry Makow Ph.D.
"The way to ensure the triumph of evil is for good men to be offered good jobs." (with apologies to Edmund Burke)

University teaching was bringing answers to people who had no questions. (No matter, my answers were wrong!)
We live in a dogma eat dogma world.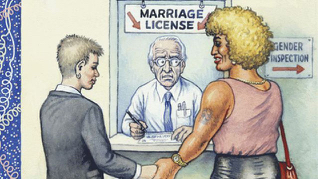 When I went to university, we were taught to question authority.
Today students are taught to question their gender.
The best way to resist temptation is to avoid it. At my age, 68, temptation avoids me.
A man's religion is his day. (It's not what you believe or preach; it's what you do.)
You have to be good to feel good.
I judge a religion by its effect on the believer's life. If believing in Heaven makes a person wholesome and happy, that's all that matters. In other words, religious belief has to be reverse-engineered. Believe what makes you a better, happier person.
I don't live life. I contemplate it. (Not recommending this.)
I'm always in a hurry. Even if I'm not going anywhere, I'm in a hurry to get there.
I will never buy a newspaper or paywall because I refuse to pay to be deceived.
Organized Jewry has all the self-consciousness of a snake devouring a mouse. It regards the mouse's death-spasms as "hatred." Increasingly we are taught to accept the snake's perspective, even if we are the mouse. (Illuminati, p 12)

When we are young we look at life ahead from the perspective of a valley floor. When we are older, and part way up the mountain, we gaze back on a panorama.
Feminism harnessed the political power of women who couldn't get a date Saturday night.
As "Lao Tzu"
Never pay a prostitute in advance.
A wife who loves sex is a man's greatest blessing.
The major cause of unhappiness is the pursuit of happiness.
If you can keep your mind perfectly still, the world will come to you.
The Pursuit of God: We have a choice. Love God or be a slave to the world.
or
We have a choice. Conversion or Diversion
---
You can find this article permanently at
https://www.henrymakow.com/2017/11/some-of-my-best-lines.html
Henry Makow received his Ph.D. in English Literature from the University of Toronto in 1982. He welcomes your comments at