Why The Illuminati Burned Notre Dame
June 17, 2019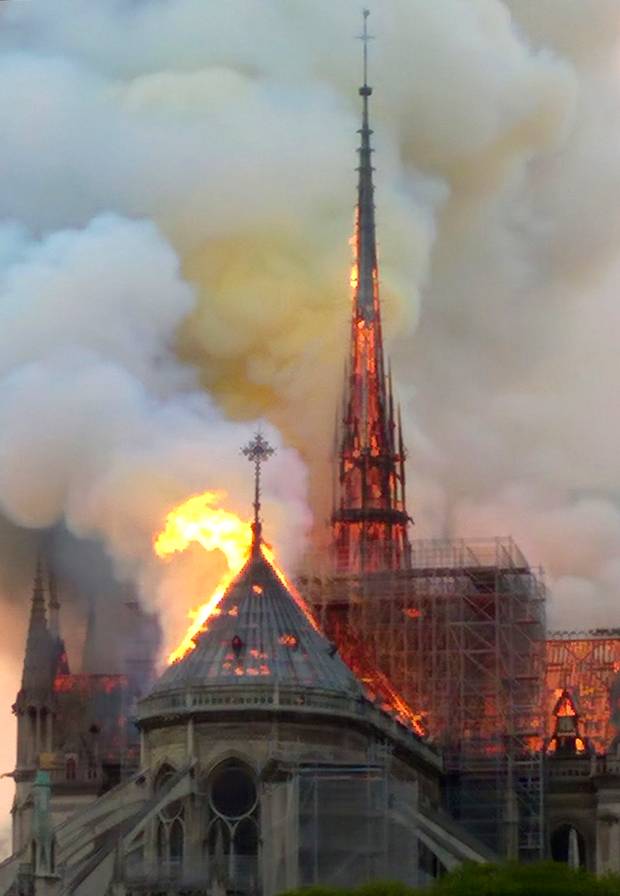 Illuminati Satanists burned Notre Dame Cathedral purely because of its symbolic value.
The Cathedral represents a celebration of God.
It's not just the Cathedral that needs to be rebuilt,
but Western civilization, which is based on belief in God. Society, philosophy and the arts have all been corrupted by the Satanists.
Individually and collectively, humans are lost and condemned
without God who is our compass. Western civilization is based on the belief that God speaks to us through the soul.
God is the Moral Order governing human life.
God cannot be encapsulated, but as far as human behavior is concerned, God is Consciousness, a spiritual dimension in which ideals like Beauty, Truth, Love and Justice are self-evident.
To rebuild the Cathedral in meaningful terms, we need a re-dedication to God, a refusal to be silenced. We need to reprogram ourselves to make God the focus of our thoughts, the center of our lives.
Human souls were sent from Heaven to create heaven on earth.
Made in God's image, we must constantly strive to ennoble ourselves. What would God find pleasing? How can we serve God?
God is the Blueprint, the Ultimate Reality. Truth cannot be evaded.
God speaks to us through our soul, the common element that unites all people.
Satanists hate God; they want to take His place and enslave humanity. They are in charge but nothing scares them more
than a massive spiritual revival.
Every day, let us obey God and thank Him for the miracle of Life on Earth.
---
You can find this article permanently at
https://www.henrymakow.com/2019/06/the-symbolism-of-the-notre-dame-cathedral.html
Henry Makow received his Ph.D. in English Literature from the University of Toronto in 1982. He welcomes your comments at