Professor Makes Headlines by Challenging Political Correctness
September 29, 2016
Will Communists sic dogs on non-conforming professor?
In a poignant lecture, (left) distinguished University of Toronto psychology professor Jordan Peterson expressed alarm at the loss of intellectual freedom at universities today.
Peterson said that if a student asked to be referred to by a non-binary pronoun, he would not recognize their request: "I don't recognize another person's right to determine what pronouns I use to address them. I won't do it." Let's get behind this man. Their gender game is designed to mentally enslave us. We have "human rights" too.
The term "Political Correctness" originated in the Soviet Communist Party. Why is it in widespread use? In the lecture, Peterson says he has clients who are being driven crazy
by absurd job demands for political correctness. For example, the term "flip chart" has been banned because apparently "flip" is a
pejorative
for filipinos
"In order to effect the destruction of all collective forces except ours we shall emasculate the first stage of collectivism, the universities, by re-educating them in a new direction." Protocols of Zion, 16 .4

TORONTO
--
As part of an hour-long YouTube lecture on political correctness,
University of Toronto professor and clinical psychologist
Jordan Peterson
is objecting to the Trudeau government's Bill C-16, which proposes to outlaw harassment and discrimination based on gender identity and gender expression under the Canadian Human Rights Act and the Criminal Code.
Peterson, a white male in his mid 50s, also decries what he claims are attempts by the university to transform its human resources department into "a politically correct institution."
The news was first reported by the University of Toronto student newspaper, The Varsity.
He is critical of the definition of gender identity as d
efined by the Ontario Human Rights Commission i.e. "each person's internal and individual experience of gender. It is their sense of being a woman, a man, both, neither, or anywhere along the gender spectrum."
The commission defines gender expression as "how a person publicly presents their gender," which can include behaviour and outward appearance such as dress, hair, make-up, body language and voice, as well as a person's name and the pronouns they use.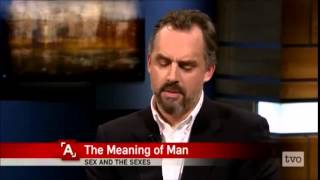 Peterson, left, is critical of these terms and their definitions as outlined by the commission, and compares the changes Bill C-16 would bring about to the policing of expression in "totalitarian and authoritarian political states."
He also argues against the existence of non-binary gender identities, or those that are not exclusively masculine or feminine‍, saying "I don't think there's any evidence for it."
Peterson said that if a student asked him to be referred to by a non-binary pronoun, he would not recognize their request: "I don't recognize another person's right to determine what pronouns I use to address them. I won't do it."
However, a legal expert says the proposed legislation will advance human rights from a practical and symbolic standpoint. "Bill C-16 is important and plays a practical role because it will allow trans people a means with which to seek redress under the law," said Kyle Kirkup, a professor at the University of Ottawa Faculty of Law who specializes in laws regulating contemporary norms of gender identity and sexuality. "It also plays the symbolic function of letting trans people know that the government recognizes them."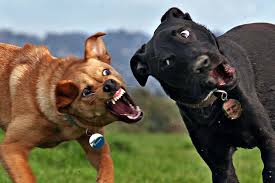 University of Toronto spokeswoman Althea Blackburn-Evans told the National Post that the school is looking into Pearson's video and will have more to say on the matter, but hasn't been able to review all of its content.
Peterson did not immediately reply to a request for comment.
In his video, Peterson blames the legislation on the overrepresentation of "social justice warrior-type activists" in government, and "because our current Premier (Kathleen Wynne) is lesbian in her sexual preference." He goes on to claim the LGBTI community "has become extraordinarily good at organizing themselves and has a fairly pronounced and very, very sophisticated radical fringe."
Peterson, who is an expert on personality and the psychology of religion, joined the University of Toronto in 1998. Prior to that he taught at Harvard University.
Makow comment- You know something serious has gone awry when the gender identity (i.e. pronouns) of 99.9% of the population takes second place to relative handful of sick people. It only makes sense if you understand that the Illuminati goal is to pervert us all. Do you think these Masonic Jewish mass murderers really care about the "rights" of transgendered? This is a brazen attack on the natural gender norms of society. More sincere liberals like Peterson are going to wake up and realize that society has been thoroughly subverted. This is the New World Order.
First Comment by FL:
This PC gender war is spreading everywhere in places you can't even imagine. I have a younger brother who got hired as a general laborer at a car parts factory and, despite 99.9% of the workers being gruff, surly men who have no idea what a pronoun is, part of the orientation for newly hired applicants was a lecture on "gender identity in the workplace". Somehow I doubt trannies are lining up to go assemble car parts, but then again I'm just a transphobic, bigoted, evil white male, so what do I know?
---
You can find this article permanently at
http://henrymakow.com/2016/09/professor-makes-front-page-news.html
Henry Makow received his Ph.D. in English Literature from the University of Toronto in 1982. He welcomes your comments at
Comments for " Professor Makes Headlines by Challenging Political Correctness "
---
---
---
---
---